Signal Corps
The Army's diversity is reflected in its different branches. Each of these branches has its very own set of distinct skills and capabilities, yet they are at their strongest and most successful only when they work together. Specialised equipment is used to overcome a wide variety of challenges. Learn more about the Army's signal corps.
Our Mission
The signal corps ensures information system–based communications within the Army on operations and during exercises. Signal corps forces are among the first troops in theatre, moving in at the beginning of an operation and employing their personnel and state-of-the-art technology to provide the telecommunications and data communications the Army requires.
The task of all signal corps personnel is to transmit information with as little delay as possible and in a quick and targeted manner and thus to contribute to mission success. For (voice) telecommunications as well as for teleprinter, fax and data communications, the signal corps employs landline telecommunications networks along with radio and radio relay communications as well as satellite communications. The signallers' core task is to establish the communications and information network of the German Army within bi- and multinational formations of NATO during training, exercises and operations in Germany and abroad.
Element of a Multinational Formation
The branch is characterised by the wide range of demands placed on its approximately 7,200 service members and their expert knowledge of modern, advanced information technology, and by the fact that the performance of their function is essential for the command and control capability of the Army.
The signal forces' mission is as unique as 610 Signal Battalion. It is unparalleled within the German Army. The battalion is part of the multinational signal forces of Multinational Corps Northeast in Szczecin, Poland. As an element of the corps, 610 Signal Battalion takes part in selecting locations to accommodate command posts. The unit's main task is to set up and operate command posts, subcommand posts and ITInformationstechnik (information technology) and communications infrastructure for approx. 350 subscribers of a headquarters. When up and running, the battalion provides communication services for voice, image, text, video and data transmission within command posts and manages the relevant encryption tools.
To ensure readiness of combat service support and command support, the Prenzlau/Brandenburg-based battalion trains its soldiers in a variety of fields. At regular intervals the battalion conducts exercises on a national and multinational scale as pre-deployment measures for its commitments with Multinational Corps Northeast. These exercises also qualify the soldiers to be integrated into national and multinational formations.
610 Signal Battalion is also responsible for the trouble-free supply of spare parts, food, consumables and maintenance services, i.e. whatever logistic support it takes to run command posts.
Besides 610 Signal Battalion, the soldiers of the Army's signal forces serve with another three different units.
German/Netherlands CIS
Communication and Information Systems

Battalion 

The binational Communications and Information Systems (CISCommunication and Information Systems) Battalion in Eibergen in the Netherlands with one German signal company is an element of NATO's High Readiness Forces. It is assigned to 1 (DEU/NLD) Corps in Münster/North Rhine-Westphalia. The battalion is responsible for the communications and information links during training, exercises, and operations at home and abroad, and thus ensures telecommunications within the corps and with its subordinate units and formations.
Signal Company, Eurocorps
The signal company of Eurocorps, based in Lebach/Saarland, is assigned to the German element, Multinational CISCommunication and Information Systems Brigade of Eurocorps. During training, exercises and operations at home and abroad, the company is responsible for establishing and operating the rear command post of Eurocorps, whose headquarters is at Strasbourg/France.
Signal Company, Special Operations Forces Command
The signal company of the Special Operations Forces Command (SOFCOM) in Calw/Baden-Württemberg, is assigned to the Rapid Response Forces Division. The company is responsible for setting up and operating command posts as well as the communications and information networks for SOFCOM (Special Operations Forces Command) during training, exercises and operations both inside and outside Germany's borders.
Army Signal Forces
Passen Sie jetzt Ihre Datenschutzeinstellungen an, um dieses Video zu sehen
Signal Support
Please use the arrow keys (left / right) below to jump to the previous / next slide. Use the tab key to jump to elements (such as links) within the active slide.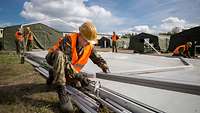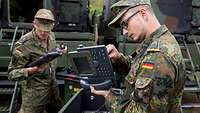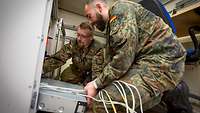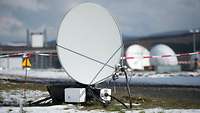 You are now leaving the slide module. Press Tab to continue, or otherwise just use the arrow keys to continue navigating.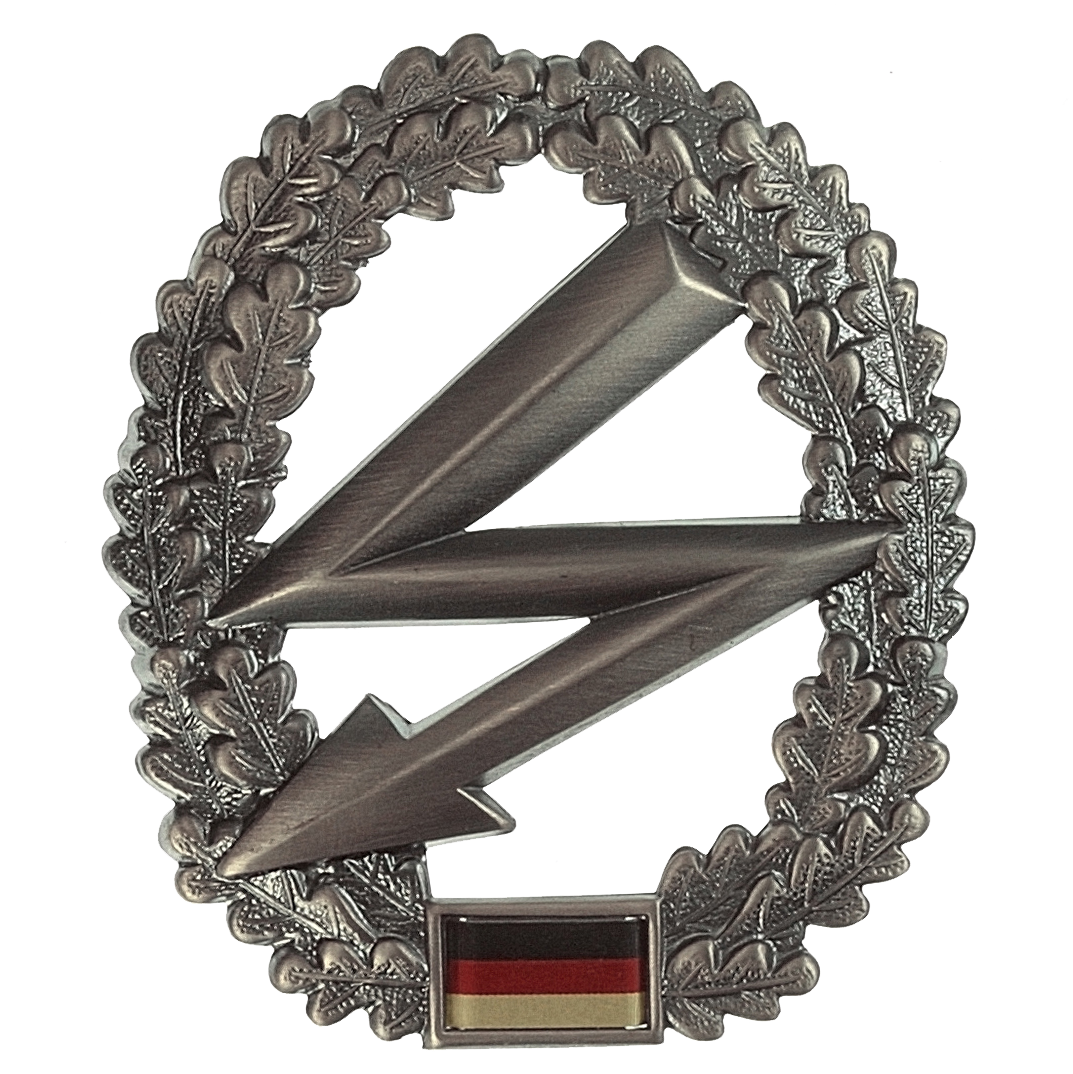 Battle Cry of the Signal Corps
Fernmelde – Blitz! Antenne – Hoch!
This is our Equipment
The signal forces establish a connection and transmit messages between the forces and their leadership using wire, radio, radio relay, and satellite communications. This includes almost all voice radio, telephone, teletype and radio relay links as well as data and image transmission, and telefax connections. Static communication services install and operate fixed telecommunications installations and connect them to make up networks.
For that purpose, the soldiers rely on a great variety of special equipment. Telecommunications installations are permanently fitted in containers or cabins. These, in turn, can be loaded quickly and transported flexibly with all-terrain trucks, allowing signal forces to work with them on site.
The logistics behind this are ensured by the signal forces using their own handling equipment. Employing mobile cranes or all-terrain wheeled loaders, the signal forces are capable of setting up command posts consisting of containers, tents, cabins and many kilometres of data lines.
Our History
History of the Signal Corps