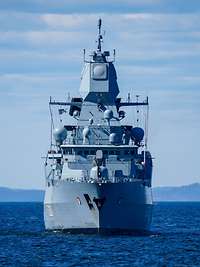 Armaments Projects
In order to ensure the protection and the operational capability of servicemen and -women, new items of equipment and new materiel must be developed for the Bundeswehr, and the existing equipment must be improved.
Selected Projects
Find information on selected projects of the Federal Office of Bundeswehr Equipment, Information Technology and In-Service Support.
Read a brief description of the project and learn more about the project-related operational tasks, the technical specifications and the – often multilateral – procurement program on which the project is based.
Find More Information on the Topic of Armaments Projects