GAF
German Air Force

Weapons School

German Air Force Weapons School
Mission
The Air Force Weapons School trains key personnel for joint air operations to become weapons instructors.
Weapons instructors are experts in their field and trained to the highest level in integration, tactical leadership and tactical doctrine.
After completing the weapons instructor course (WICWeapons Instructor Course), which lasts several months, the newly trained weapons instructors return to their units to serve as instructors and central points of contact for all tactical issues. Typically, this is followed by flying assignments in major commands and force development units. Only a few of them can return to the Air Force Weapons School as instructors and train new weapons instructors.
Currently, the weapons instructor course (WICWeapons Instructor Course) covers the following personnel: Eurofighter and Tornado mission crews, officers from the tactical air command and control service and military intelligence officers. It is planned to extend this to the field of tactical air lift (TALTactical Air Lift) and to integrate the A400M.
The Weapons School makes a significant contribution to the advancement, verification and documentation of tactics and procedures in the German Air Force.
Leadership
Bundeswehr/Waffenschule Luftwaffe

Lieutenant Colonel

Dirk Pingel
Current Affairs
The GAFGerman Air Force Weapons School was inaugurated as an independent unit on 1 October 2019. The Commander reports directly to the Commander Flying Units in the Air Force Command.
The next Weapons Instructor Course will start in February 2021.
Impressions
Please use the arrow keys (left / right) below to jump to the previous / next slide. Use the tab key to jump to elements (such as links) within the active slide.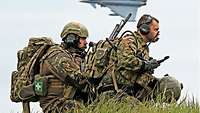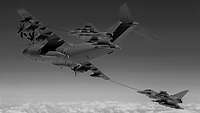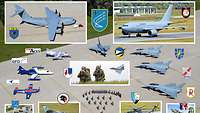 You are now leaving the slide module. Press Tab to continue, or otherwise just use the arrow keys to continue navigating.
Location
"Passen Sie jetzt Ihre Datenschutzeinstellungen an, um Google Maps Standortinformationen zu sehen"
Contact
Chief Master Sergeant

Karsten Kolbe