Submarine Training Centre
The Submarine Training Centre is part of 1 Submarine Squadron. Every submariner, from cook to commanding officer, must have undergone training at this facility.
Mission
As they operate in a three-dimensional environment, submarines are the Navy's most complex weapon systems. Therefore, all submarine crews undergo extensive training ashore at the Submarine Training Centre (STC) of 1 Submarine Squadron.
The STC is equipped with simulators of all systems installed aboard German Type 212A submarines. The centre's main task is to provide realistic individual and team training to future crews and thus prepare them for their work on board and for any upcoming missions. To this end, the STC uses systems like the submarine control trainer, which simulates any submarine movement and attitude, as well as several exactly replicated submarine combat information centres.
Since the STC is the most advanced training centre of its kind in Europe, its training courses are also regularly attended by submarine crews of friendly nations.
Impressions
Please use the arrow keys (left / right) below to jump to the previous / next slide. Use the tab key to jump to elements (such as links) within the active slide.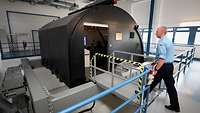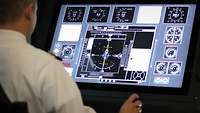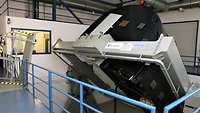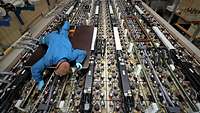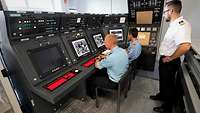 You are now leaving the slide module. Press Tab to continue, or otherwise just use the arrow keys to continue navigating.
Directions
"Passen Sie jetzt Ihre Datenschutzeinstellungen an, um Google Maps Standortinformationen zu sehen"